ACA has a commitment to promote and champion diversity, equity, and inclusion (DEI) in the camp world.  As camp leaders, you are being asked to consider approaching the preparation and delivery of all virtual camp sessions with a DEI lens to ensure participants are left with the feeling of an inclusive camp experience. ACA has teamed up with Nika White Consulting to further explore DEI in the camp setting. Join us for a webinar that will focus on different areas of DEI that will drive the execution of inclusive virtual camps. 
Learning Objectives:
Understand strategies to ensure an inclusive virtual camp experience 
Maximize campers' experience by amplifying their sense of belonging
Recognize and Address Bias to avoid disparate impacts
Communicate compassionately and inclusively
Presenter Bios: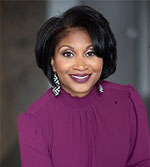 Dr. Nika White
 is a national authority and fearless advocate for diversity, equity and inclusion. As an award-winning management and leadership consultant, keynote speaker, published author, and executive practitioner for DEI efforts across business, government, non-profit and education, Dr. White helps organizations break barriers and integrate diversity into their business frameworks. Her work has led to designation by Forbes as a Top10 D&I     Trailblazer.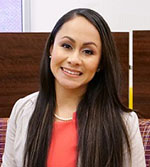 Elvia M. Pacheco-Flores joined Nika White Consulting in January of 2020. Her background as Head of Community Initiatives for the Children's Museum of the Upstate and her experience as Human Resources Specialist at Fluor Corporation complements her role at Nika White Consulting as Diversity, Equity and Inclusion Specialist. She is a member of Prospanica, the association of Hispanic Professionals, and serves as President of the SC Chapter in Formation.  Elvia has been recognized locally for her leadership as well as nationally by organizations such as the Hispanic Association of Corporate Responsibility where she was honored as a Young Hispanic Corporate Achiever.
Event Organizer/Sponsor: American Camp Association
When: May 28, 2020 from 1:00 pm - 2:30 pm ET (RSVP required)
Where: Via Zoom
Cost: FREE, but registration is required
Registration Information
Register here.
Contact
Kim Brosnan
kbrosnan@acacamps.org